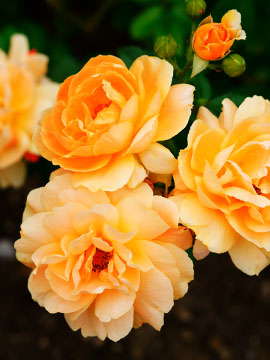 In Memory of
Frances Lucille Herzog
1954 - 2018
Event Name 1
9:00 am - 10:00 am
Friday, October 12, 2018
Hartle-Tarbox Funeral Homes, Inc., Smethport, PA
2 Bank St.
Smethport, Pennsylvania, United States
(814) 887-5565
Visitation

Get Directions
Event Name 1
10:00 am
Friday, October 12, 2018
Hartle-Tarbox Funeral Homes, Inc., Smethport, PA
2 Bank St.
Smethport, Pennsylvania, United States
(814) 887-5565
Memorial services

Get Directions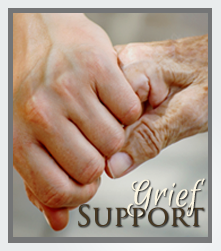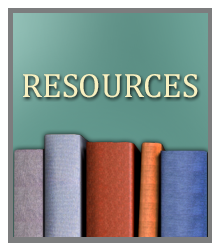 Obituary of Frances Herzog
Smethport- Frances Lucille (Lucy) Herzog, born in Bradford, PA to Laura Kathryn A. (Kitty) and Donald Herzog of Smethport, PA on January 5, 1954, Lucy passed unexpectedly in her home on October 1, 2018.
As the second of three Herzog daughters, Lucy, was fortunate to have been raised in a small town where life centered on faith, family, church and school. Her parents gave more deeply of themselves in supporting her special needs than others were privy to know. Her siblings maintained that support over time. Lucy had her own interpretation of life. She liked her freedom and lived life on her own terms.
Through the years, she owned several dogs and cats whom she treasured. She enjoyed collecting pictures, family history, angel figurines, pictures of Christ, Bibles and faith-based collectables. She always had a project going, usually intended to give as a gift to someone else. By far, her greatest joys on earth were her daughter, Kathy Herzog and her three grandchildren. Daughter, Kathy, made a recent visit to see her mother where they were able to catch up on family news and share memories.
The family would like to thank Lucy's agency aides and care managers. The family is exceeding grateful to Janie Isadore, a dear friend and caretaker, who lived her faith by endlessly displaying the character of Christ to Lucy.
Lucy is survived by her mother, Kitty Herzog of Naples, FL, two sisters, K. Ann Probst (Andrew) of State College and Emogene Bedrosian (Gary) of Chautauqua, NY, one daughter, Katherine (Kathy) Herzog of Spencer, WI, three grandchildren, Nikita Gasiorowski, Faith Herzog and Blayden Herzog.
Funeral arrangements are with the Hartle-Tarbox Funeral Homes, 2 Bank St., Smethport, PA. Friends and family are invited to gather in the morning at Hartle-Tarbox Funeral home on Friday October 12 at 9 AM. for visitation, 10:00 AM on site memorial and worship service, 11:00 AM interment in Rosehill Cemetery, followed by a 12:00 PM luncheon nearby for all guests.
Memorials, if desired, may be made to the McKean County SPCA, 80 Glenwood Ave., Bradford, PA 16701. Online condolences may be made at www.hartle-tarboxfuneralhomes.com.
Arrangements are under the direction of the Hartle-Tarbox Funeral Homes, Inc., Smethport.
Share Your Memory of
Frances