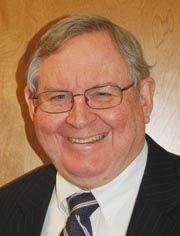 Obituary of Joseph C. DeMott
Port Allegany-Joseph DeMott, Jr., 73, of Treasure Lake, DuBois, PA died of COVID-19 on Thursday, December 17, 2020 at Penn Highlands DuBois Hospital. He was born in 1947 in DuBois, PA to the late Joseph DeMott Sr. and Margaret Louise (Armagost) DeMott.
Joe married Suzanne "Sue" (Ragley) DeMott in 1970. He is survived by his wife, 3 children (Steve DeMott, Christy DeMott, and Shelly DeMott), 3 grandchildren (Chris DeMott, Sarah DeMott, and Sophie DeMott), his sister, Mary (Joff) Kopf, and 12 nieces and nephews.
Joe is a graduate of Duquesne University School of Pharmacy and Warren Area High School. He grew up in DuBois and Warren, PA and lived most of his life in Port Allegany, PA. He and Sue moved to Treasure Lake in May 2020.
Joe and Sue owned DeMott's Pharmacy in Port Allegany and Smethport, and DeMott's True Value Hardware in Port Allegany. After selling his pharmacy in Port Allegany, he purchased Galeton Drug. In addition to his 38-year career as a pharmacist and businessman, Joe was very active in public service. He served as McKean County commissioner for 8 years (2008-2016), as mayor of Port Allegany for nearly 19 years and on Port Allegany borough council for 5 years. He was also active in and served on the boards of many civic organizations, including the McKean County Historical Society, Bradford Regional Airport Authority, Charles Cole Memorial Hospital, University of Pittsburgh at Bradford Advisory Board, North Central PA Regional Planning and Development Commission, Pennsylvania Counties Healthcare Insurance Purchasing Cooperative, McKean County Criminal Justice Advisory Board, McKean County Planning Commission, McKean County Collaborative Board, Victim's Resources Board, the Economic and Community Development Committee for the Pennsylvania Association of County Commissioners, Port Allegany Economic Development Committee, FCI-McKean Community Relations Board, Port Allegany Chamber of Commerce, Rotary Clubs of Port Allegany and DuBois, Port Allegany Youth Counselors, Port Allegany United Fund, Port Allegany Merchants' Association, and the Knights of Columbus. He was also an Eagle Scout and a veteran of the Army National Guard.
Joe's family was the most important element in his life. He loved spending time and traveling with his wife of 50 years, his children, and his grandchildren. He always enjoyed sports. His first love was baseball, and he also played basketball as a youth. He played on baseball, softball, and bowling teams in Port Allegany, sponsoring the softball and bowling teams through his business. He continued to play basketball into his early '50s. He also coached and sponsored his children's little league baseball team and helped organize several Port Allegany 3-on-3 basketball tournaments. In recent years, he loved attending Notre Dame football games with his daughters. He always greeted everyone with a warm smile and hearty laugh.
Due to the current circumstances, services will be held at a later date.
Arrangements are under the direction of the Hartle-Tarbox Funeral Homes, Inc., Port Allegany.
Memorials may be made to St. Gabriel's Roman Catholic Church, 203 Arnold Ave., Port Allegany, PA 16743 or to the McKean County Historical Society, 502 W King St., Smethport, PA 16749.
Online condolences may be made at hartle-tarboxfuneralhomes.com.
Condolences can be made to Sue DeMott, 943 Treasure Lake, DuBois, PA 15801
Share Your Memory of
Joseph