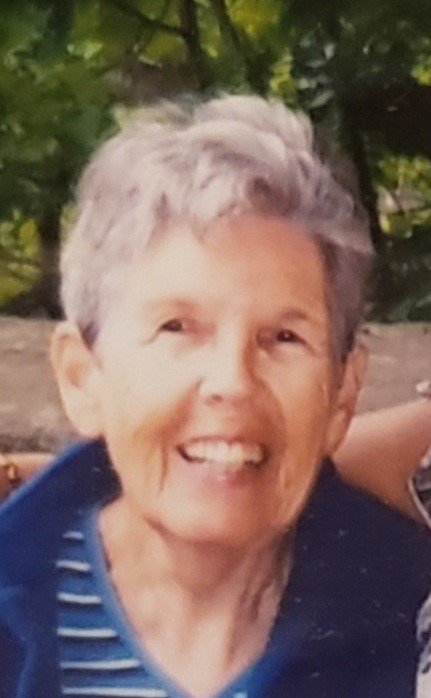 Obituary of Dorothy C. Leonard
Port Allegany -
Dorothy C. Leonard, formerly of Port Allegany, PA, died Jan. 24, 2021 at Sena Kean Manor. She was born in Port Allegany on Oct. 27,1927, daughter of Jesse and Sadie Bowers. She was a lifetime resident of her beloved hometown of Port Allegany. She was a graduate of Port Allegany High School Class of 1945. After graduation, she attended Beauty School in Erie, PA, then worked at Theresa Healy's shop as a hairdresser. On August 9,1947 she married Ralph Leonard in Olean, NY. They were married 63 years until his death in 2011.
In her younger years, Dorothy enjoyed ice-skating on the river coves, roller-skating at Two Mile and dances at the Port Fireman's Hall and in Eldred. In school, she was known as a neat dresser and "rug cutter." She always wore her signature red lipstick. Dorothy laughed a lot and was an ambitious, "no nonsense," loving woman.
Dorothy was a self-employed hairdresser for many years at Dorothy's Beauty Shop at her home on Ann Street in Port Allegany. She, Ralph, and the family always took annual vacations, usually camping trips. The most memorable was the three-week, cross-country trip to California in 1966, with many stops along the way. Ralph and Dorothy enjoyed many years at their trailer at Camp Chautauqua, spending vacations and weekends there for several years. They hosted many family members during that time, creating memories in their grandchildren that last to this day. After they retired, Dorothy and Ralph had their trailer moved to Florida-first to Naples, then to Avon Park. They spent 24 winters there enjoying the outdoor lifestyle. Dorothy enjoyed line dancing, pool exercise, biking, lunches with the Red Hat ladies, and formed many friendships. She and Ralph especially enjoyed walking on the beach in Naples in the evenings.
An accomplished seamstress who sewed many clothes for her children and grandchildren, Dorothy was also an avid quilter, creating a unique quilt for each grandchild and many others that filled her home. Her other interests were ceramics, music, reading, and crafts. In later years, she walked regularly in the neighborhood and loved to watch Drew Carey's "The Price is Right." Dorothy especially loved her grandchildren and hosted them at her house in the summers.
She was preceded in death by her husband Ralph; sister Allene Mowery; and brother Clyde Bowers. Surviving are her children Cheryl Eicher of Lake Frederick, VA, Dian Parish(Wayne) of Turtlepoint, Dana(Judy) of Boalsburg, David Leonard(Sue Giovino) of Sapphire, NC. Also surviving are her grandchildren Lesley Lemons, Cory Eicher, Christian Eicher, Eric Parish, Derek Leonard, Sara Albrecht, Jessica Rice, Beau Leonard, Brittany Weimer, Rachel Doutt, and Jillian Edgreen. Lastly, she is survived by her great-grandchildren Lyla and Margot Eicher, Mia Eicher, Jayden and Oliver Parish, Ely Leonard, Carliayn and Aubrielle Albrecht, Leonard and Charlie Rice, Emma Leonard, Braiden and Blaine Greenman, and Elaina and Nolan Doutt.
The family thanks the staff of Sena Kean Manor for their care of Dorothy during the past few years. Memorials can be made to the S.W. Smith Memorial Library in Port Allegany, or to the charity of the donor's choice. A memorial service is planned for a later date.
Share Your Memory of
Dorothy