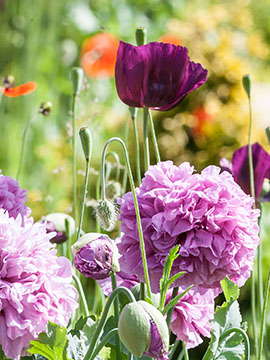 Obituary of Marilyn Delores Miller
Smethport - Marilyn Delores Miller, 86, a lifetime resident of Aiken and a loving mother, grandmother and great-grandmother, passed away Thursday (April 22, 2021) at Olean General Hospital, Olean, NY.
She was born June 13, 1934 in Aiken, a daughter of Samuel M. and Hattie M. Dickie Neely. On May 11, 1957, in Gifford, she married Mervin Doyle Miller, who preceded her in death on Nov. 9, 1987.
Mrs. Miller was a graduate of Bradford High School and worked at the Gifford Post Office becoming Post Mistress and retiring in 1997 with 30 years of service.
She was a member of the Hilltop Baptist Church, life member of the Hilltop Volunteer Fire Dept. and was their Auxiliary President, a member of Tri County, Smethport American Legion Auxiliary where she was a former 2nd vice president and a member of the "8 & 40", and was a member of the Hilltop Lion's Club, along with Hilltp Community Park. Marilyn was an active volunteer in her communities. She was a dedicated volunteer at Sena Kean Manor for many years and was their auxiliary president, volunteered with the McKean Daffodil Days Campaign, and the American Cancer Society. In 2010, the Smethport Women's Club honored her with the organization's Inititative Award for her dedicated service to the community.
Marilyn is survived by:
One daughter: Marla (John) McKeirnan of Smethport
One son: Mervin D. (Shelley Whitman) Miller, Jr. of Aiken
One grandson: Colby (Taylor Palmer) McKeirnan of Eldred
Two great-granddaughters: Giulia and Kennedy McKeirnan
One sister: Donna (Dick) Payne of Rixford
And many nieces and nephews
In addition to her husband, she was preceded in death by five brothers: Francis, Grover, Jack, Leroy and William Neely, along with five sisters: Helena Slocum, Pauline Baker, Phyllis McCracken, Betty Neely and Audrey McDonald.
Open public viewing for Marilyn without the family present will be held on Monday from 11 AM-1 PM at Hartle-Tarbox Funeral Homes, Inc., 2 Bank St., Smethport. Funeral services will be held privately with the family. Burial will be in Rose Hill Cemetery, Smethport.
Memorials, if desired, may be made to the Hilltop Volunteer Fire Dept., the Aiken Water Company or the donor's choice. Online condolences may be made at www.hartle-tarboxfuneralhomes.com.
Arrangements are under the direction of the Hartle-Tarbox Funeral Homes, Inc., Smethport.
Share Your Memory of
Marilyn