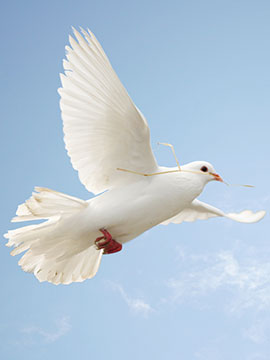 Obituary of Sebastian Joseph Lettman
Smethport - Sebastian Joseph Lettman, 13, of Crosby, formerly of West Grove, PA, passed away suddenly Tuesday (April 27, 2021) at Oishei Children's Hospital, Buffalo, NY to be with our Heavenly Father.
He was born August 8, 2007 in Chicago, Illinois to his mother, Laura Elizabeth Wells, a grandson of Gary F. and Marie R. Lettman, both of Crosby, PA, formerly of West Grove, PA, who raised him to be the happy and caring young man that he was.
Sebastian attended school in Smethport, where he was currently enrolled in the seventh grade class and where he made many dear friends with both fellow students and faculty.
He enjoyed helping and volunteering at the Norwich Township Fire Department for their Bingo program, but especially for the food and friendship! He loved playing his Xbox online with his friends and his long-distanced brother, Antonio, watching cooking and wildlife shows or cartoons. Frequently, he could be found riding his bike with his cousins, Alexis (Lexi) and Cody Hannan or sledding, often without shoes and socks - even in the snow! Sebastian was currently learning to master the fishing sport with his Great-Uncle Steve and had big fishing plans for this coming season. He enjoyed the outdoors, kicking around a soccer ball or swimming in the farm pond, although farm chores would often wait and would sometimes be done in his teenage timeframe . . . or perhaps even forgotten as he was on to other, more important and interesting things to do.
He truly cared about people and their feelings and always wanted to be everyone's friend, entertaining classmates, sometimes to the chagrin of his teachers during class time or standing up and talking on his school bus rides. Sebastian was bursting with life in his short time here - whether showing you a funny video, a new level on the Xbox, talking about some random fact or telling you a joke with a smile that we will always remember and cherish.
Sebastian would have been the gentleman he was aspiring to be and had intentions of following his grandfather, great-uncles and brother into military service, however, it was to be the Navy for him as he always created his own path.
In addition to his grandparents, Sebastian is survived by:
His Great-Grandmother (GG-ma) Mary T. Tader of Indiana, several Great-Uncles and Great- Aunts, his Aunt Christina Hannan (William Bigley) of Crosby, PA, Uncles John Lettman (Samantha Myrla) of Pittsburgh, PA and Kevin T. Hannan of Port Allegany, PA, Cousins, Alexis M. and Cody J. Hannan of Crosby, PA, as well as Three brothers: Antonio Lettman of Crosby, PA, David and Alex Lynch, both of Las Vegas, NV.
He was preceded in death by his Great-Grandfather, Otto P. Tader and Great-Grandmother Sybil Ernestine McGuire.
The family also wishes to thank the members of the Norwich Township and Smethport Volunteer Fire Departments, Phoenix EMS, the doctors and nurses at Oishei Children's Hospital, Pennsylvania State Police, MedEvac, American Red Cross, The Bigley Family and the community at large who have shown their professionalism, love, caring and support during this most difficult time.
A social gathering for friends in Sebastian's memory will be held on Tuesday, May 4, 2021 at 6 PM in the Norwich Twp. Fire Hall, Crosby.
Memorials, if desired, may be made to the Norwich Twp. Fire Dept. of Crosby, PA. Online condolences may be made at www.hartle-tarboxfuneralhomes.com.
Arrangements are under the direction of the Hartle-Tarbox Funeral Homes, Inc., Smethport.
Share Your Memory of
Sebastian