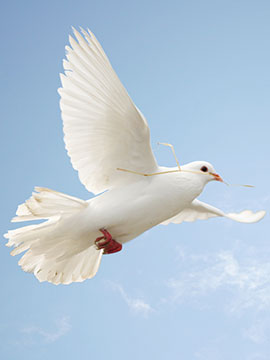 Obituary of George L. Szuba
Crosby - George L. Szuba,67 of Crosby, Pa. Greatest Rawhide singer of all time, We'd say if you don't believe us ask our mom, but...
George went to be with his lord and savior on October 14th,2021 at UPMC Cole after a short illness.
He was born September 6th, 1954 in Erie, PA a son of Gregory Szuba and Phyllis Ethel Shultz Szuba. He always made the remark that he was the baby of the family. On June 11th, 1974 in Emporium, PA he married the love of his life, Nanette M. Watson. Nan passed away October 11th, 2021. Those who knew our mom knew that she took her vows serious. When asked if she would love him until death do us part, she said nah, hold up you'll be coming with me. Who else would fix her coffee and make her toast in the afternoon as we all know she didn't do mornings!
George was a graduate of Smethport Jr./Sr. High. He was in the class of 1972.
George worked hard as a self-employed contractor most of his life. All you had to do was call George, he will fix it, is something that we heard all the time. His employer turned great friend Paul Shok would agree.
George was a Sons member of American Legion John Berg Post #976 of Crosby, PA. He also was a member of the Christabelle Club of Emporium, PA. He enjoyed their Friday night adventures going club to club with his best friend/brother Bill, his sister-in-law Brenda, and his wife Nan.
He is survived by five children Elizabeth M. Szuba of Crosby, PA. Cheryl L. Szuba of Smethport, PA. John G. Szuba of Emporium, PA. Clinton J. (Heather) Szuba of Betula, PA. Kellie A. (Joseph) Britton of Crosby, PA.
Grandchildren - Krista, Morgan, Leah (Jeremy), Natalee, Lillian, MyKenzie, Fisher, Gracey Annah, Laven, Tucker.
Great Grandchildren - Lukas, Piper, and soon to be Rowan.
Two Brothers whom he considered his best friends - Ronald (Ruth) Szuba of Erie, PA. William (Brenda) Szuba of Crosby, PA.
Everyone always loved our father/grandfather like their own because he was a compassionate, kind loving soul. With that being said there are a few extra children/grandchildren. Jessica (Paul) Platko, Scott (Jackie) Bennett and their three children Annabelle, Nolan, and Baylee.
A very special family so dear to his heart, Joe and Judy Cardaro.
One very special friend and part of the "date night crew" Sharon Norton.
A very special friend whom we all called Uncle Dave
Many nieces, nephews, and cousins.
George was preceded in death by his parents, and one brother, Michael Szuba, whom he accidentally almost sold in our yard sale.
George attended the East Smethport United Christian Church in East Smethport, PA.
Due to the circumstances surrounding our father's death we will announce a memorial luncheon at a later date.
In lieu of flowers, memorials may be made to a charity of the donor's choice. Online condolences may be made at www.hartle-tarboxfuneralhomes.com.
Arrangements are under the direction of the Hartle-Tarbox Funeral Homes, Inc., Smethport.
Share Your Memory of
George