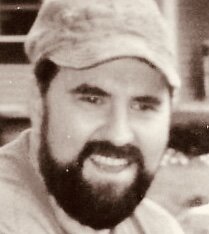 Obituary of David Terry Stilson
Smethport--David "Terry" Stilson, 69, passed away at his home in East Smethport, PA, on Monday, October 18th, 2021, after a short illness.
He was born on November 16, 1951 in Bradford, PA, the son of Galen E. and Doris I. (Watson) Stilson.
Terry was a lifelong resident of East Smethport and a graduate of Smethport High School. He was an enthusiastic and proud supporter of his Alma Mater "Hubber" football team.
He was employed by Pittsburgh Corning in Port Allegany, PA soon after high school and retired after many years of service in their maintenance department.
Terry enjoyed camping, hunting and woodworking. He held great pride in his well-deserving parents and the upbringing that they gave him. Terry placed enormous value on his friendship with his sister, Connie. He would have been terribly lost without the companionship of his beloved dog, Lucy.
He was a dedicated giver to The Wounded Warrior Project, his family church and mission work in The American Indian Field, along with other regular donations.
Terry is survived by his sister, Carolyn "Connie" Bishop; brother, Galen "Butch" (Jean) Stilson, Jr.; a son, Troy Rice; daughters Casey (Nathan) Winseck and Corey (Daniel) Butler; grandsons Tristen Rice and Bradley Stilson; nephews, Andrew (Amy) Bishop and Daniel (Karen) Bishop; niece, Terri Anne (John) Silva; and several great nieces and nephews.
Besides his parents, Terry was preceded in death by his granddaughter, Abbie.
There will be no visitation. A family memorial service will be held at a later date.
Memorial contributions can be made to the East Smethport United Christian Church. Online condolences may be made at www.hartle-tarboxfuneralhomes.com.
Funeral arrangements are under the direction of the Hartle-Tarbox Funeral Homes, Inc., Smethport, PA.
Share Your Memory of
David