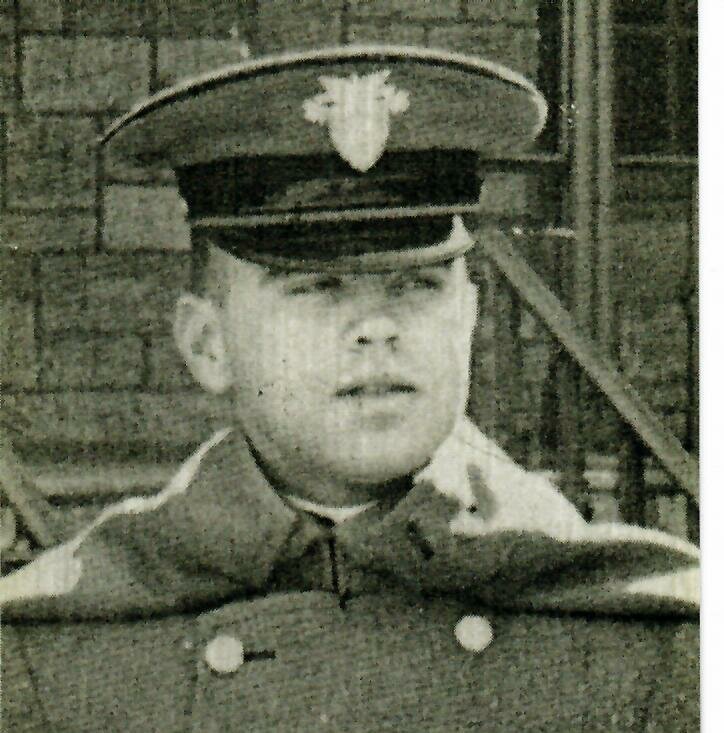 Obituary of Roger W. Green
Smethport - Roger W. Green, Jr., 84, of Smethport, passed away Saturday, November 13, 2021 at UPMC Magee Women's Hospital in Pittsburgh, PA, with his loving wife by his side.
He was born June 13,1937 in Smethport, the son of Roger and Bernice Cooper Green. On July 21, 1962 in Smethport he married Sandra Norman, who survives.
Mr. Green was a graduate of Smethport High School. He graduated from the United States Military Academy at West Point. He served in the US Army for 20 years, retiring in 1982.
He was a member of the American Legion John Berg Post 976 of Crosby, PA and the VFW Post 2497 of Smethport, PA.
By Sandra:
"When Roger Green was a little boy" as an old commercial on TV started...his mother told Roger that he could do anything in life, and he did up until he won the 8th grade medal. He did very well. After high school, he realized that he needed tutoring and a year at Brown Prep School in Philadelphia to get himself into West Point.
Many years later, Rog and I were living in NH when we got a phone call that his mother Bernice was dying in the Olean General Hospital. We needed to be with her. Roger was wonderful as he held her hand and told her what good things she had encouraged him to do and how appreciative he was of her and his carefree childhood. With so many young boys living in East Smethport at the time, including Bill and Dean Goodwill, there was baseball to play nearly every day. He also enjoyed hiking to their family camp at the top of Prospect Hill with sister Jackie and cousin Snooks Cooper, creek swimming and picking strawberries so that Grandma Cooper would make her delicious jelly in the summer. During winter, he and his dog Lady would go trapping, which paid well in those times. He was a fantastic ice skater, and could jump multiple barrels with ease. Later in life, he took to skiing with his family in the European Alps and elsewhere. A favorite pasttime was hunting with cousins and friends, and staying at cousin Jeff Johnson's camp where Jeff made wonderful meals. One of his fondest memories was going every year possible with Jim Angell to a fishing lake with a cabin deep in the forest of Canada; a tradition from their teen years until Jim's death ten years ago. Other friends often went along, including Ed Ennis.
Roger loved to read in his youth, but owned few books. What he did have was a set of encyclopedias, which he read through twice. The series of the "Leatherstocking Tales" by James Fennimore Cooper was a favorite and he read his Bible in its entirety three times.
Following his father into military service, Roger had an impressive career. While serving, he also took night classes at Fairleigh Dickinson University to further advance in his career. After Airborne school in Georgia he joined the 82nd Airborne in NC, was with the Green Berets twice, service in Vietnam and Korea, went to Command and General Staff College in Fort Leaveworth, KS, and returned to West Point for four years with our two little girls Diane and Amy, with much entertaining on my part. His last assignment was Professor of Military Science at Gannon University in Erie, PA. After two years there, Roger had a brain aneurysm while jogging at Presque Isle State Park in Erie. He was taken to St. Vincent's Hospital for a very painful month of recuperation until he was at last released to go home. He was told never to lift anything heavy again, so he bought and cut down 100 trees or more and built a huge log camp on Prospect Hill.
Roger died from the result of complications from Type One diabetes which is in his family. He fought a very hard fight against it and he is out of pain and with our Lord now.
Roger is survived by his beloved wife of 60 years, Sandra, his two daughters Diane H. (David) Nieratko of Erie, PA and Amy V. Green of Smethport, PA, seven grandchildren, a brother Charles Green of AZ, Jacquelyn Green of Warsaw, NY, Shirley Bair of St. Petersburg, FL, Georgia Igoe of Cuyahoga Falls, OH and Marsha Green of Apache Junction, AZ, as well as several cousins and nieces and nephews.
There will be no visitation or funeral services at this time. A celebration of Roger's life will be arranged for the Spring.
Memorials may be made to the donors own church. Condolences may be made at www.hartle-tarboxfuneralhomes.com.
Arrangements are under the direction of the Hartle-Tarbox Funeral Homes, Inc., Smethport.
Share Your Memory of
Roger