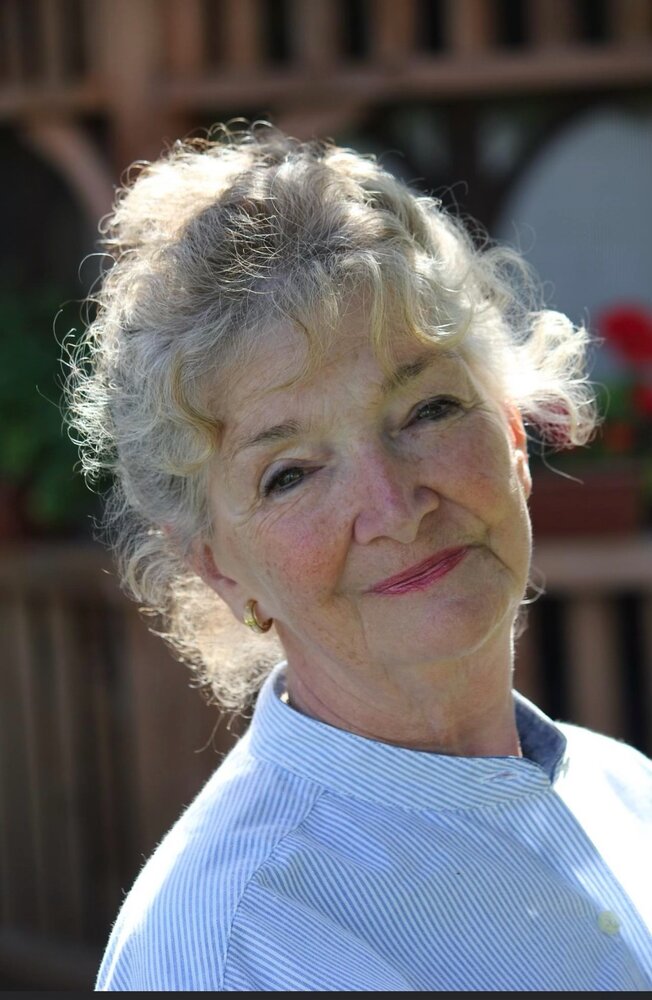 Obituary of Phyllis Dawn Simms
Smethport-Phyllis Dawn Simms, 82, of 102 West Main, Smethport, PA won her battle with cancer and went to meet her Lord and Savior on Tuesday April 5, 2022 surrounded by her loving family and her little dog Mickey.
Born February 23, 1940, in Eldred,PA to Lyle Russell and Marion (Greene) Safford.
She is survived by the love of her life William Joseph Simms whom she has loved for 67 years.
In addition to her husband she is survived by her four children Jill Simms (Raymond Douglas) Yingling, Pastor William (Cyndi Bateski) Simms, Jr., Reverend Max (Yvonne Nelson) Simms, and Mark (Gretchen Barr) Simms
10 Grandchildren
Melody (Paul ) Yingling DeLuca, Ryan (Kellie) Yingling, Jacob (Andrea) Yingling, Jared Simms, Micah (Katrina) Simms, Tiffany (Josh) McCaslin, Megan Simms, Max (Shannell) Simms, Marklyn (Deric) Brown and
17 great grandchildren Michael and Meagan DeLuca, Kendall, Rylan, Greyson , AJ Yingling, Claire and Jonah Yingling, Gracie and Liliana Simms, Easton, Harlowe and soon to arrive baby Simms, Addyson and Emma Simms, and Mikaela and Malachi McCaslin
Dr Shawn (Kristine) Safford and Jimmy (Khadija) Safford several nieces and nephews and special precious friends.
An Entrepreneur at heart Phyllis never let the grass grow under her feet.
When her children started school she began working outside her home at Angell Angell and Kahle, then the Unemployment Office in Bradford.
Needing more of a challenge she and Bill purchased the Town and Country Dress Shop
And then the Smethport Gulf and Tire
Phyllis returned to college after her children graduated and obtained an RN degree from the University of Pittsburgh at Bradford as the most outstanding student of her class. She worked as an RN for Dr Bowman, Sena Kean Manor and Chapel Ridge before returning to college to get a nursing home administrator's license.
after which she purchased and was the administrator of Pleasant Hills in Bradford until buying the Christmas Inn in Smethport.
She was preceded in death by her parents; two brothers James and Roderick Safford, a granddaughter Heather Tomlin and her favorite "son in law" Raymond Douglas Yingling
A celebration of life and visitation will be held Saturday, April 9 at 11 AM at the Hill top Baptist Church in Gifford with Service to follow at noon.
Memorials, if desired, may be made to Hilltop Baptist Church, Gifford or the Free Christian Evangelical Church, Smethport. Online condolences may be made at www.hartle-tarboxfuneralhomes.com.
Arrangements are under the direction of the Hartle-Tarbox Funeral Homes, Inc., Smethport.
Celebration of Life
11:00 am - 12:00 pm
Saturday, April 9, 2022
Hilltop Baptist Church
Route 646
Gifford, Pennsylvania, United States
Memorial service
12:00 pm
Saturday, April 9, 2022
Hilltop Baptist Church
Rt. 646
Gifford, Pennsylvania, United States
Share Your Memory of
Phyllis