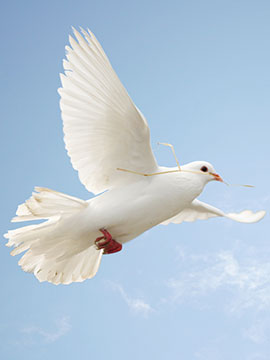 Obituary of Edward Allen Dunn
Smethport - Edward Allen "Speedy" Dunn, 84, of Smethport, passed away on Thursday (October 20, 2022) at his home in Smethport.
He was born April 20, 1938 in Mt. Jewett, the son of Robert M. and Pauline Palmer Dunn, Sr.
He was a graduate of Smethport High School Class of 1956
He was a veteran of the U.S. Air Force, serving from 1956 to 1960.
He attended the Milwaukee School of Engineering.
Mr. Dunn worked for Metropolitan Life Insurance, he owned and operated Smethport Disposal, before selling it to his younger brother Bob. He had also owned the Smethport Cable company along with owning and operating EA Dunn and Sons Trucking working for different companies, from logging to transporting timber and scrap metal.
He enjoyed spending his time working with his sawmill, shooting pool, talking with his friends, shooting trap, and spending time researching his family tree and local history at the McKean County Historical Society.
He is survived by four children: Shane E. (Cheri Frame) Dunn, of Smethport, PA Jasen A. (Bridget) Dunn, of Bradford PA, Diane (Fred) Eaton, of Smethport PA, Todd (Jill Hoch) Weaver, of Smethport PA
Nine grandchildren: Hannah Dunn, Carson Dunn, Graysen Dunn, Lily Lewis, Kyley Weaver, Garrett Weaver, Bridgett Fowler, Brett Sircy, David Eaton as well as four great grandchildren
He is also survived by one brother: William (Sandy) Dunn of Columbia, MD. and several nieces, nephews and close friends.
He was preceded in death by his parents and a brother, Robert M. Dunn, Jr.
A Celebration of Life for Speedy will be at the Hilltop Baptist Church, Gifford, on Friday, Oct. 28, 2022 with visitation from 3-5 PM with funeral services starting at 5 PM with the Rev. Max Simms, Pastor, officiating. Burial will be in Rose Hill Cemetery, Smethport. Full Military Honors will be accorded at the Hilltop Baptist Church.
Memorials may be made to the McKean County Historical Society. Online condolences may be made at www.hartle-tarboxfuneralhomes.com.
Arrangements are under the direction of the Hartle-Tarbox Funeral Homes, Inc., Smethport.
Share Your Memory of
Edward