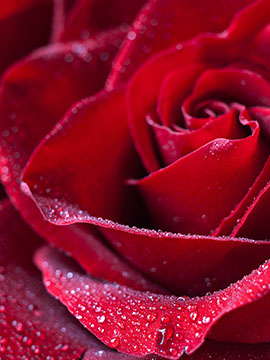 Obituary of Lois A. Anderson
Smethport---Lois Arlene Robertson Anderson, "Nana", of Smethport, went to be with her Lord and Savior on Sunday, September 17, 2023 at Olean General Hospital surrounded by several members of her loving family.
She was born September 25, 1922 on a farm where she grew up in Marlboro, Ohio to Ross Gilbert Robertson and Edith Grace Bishop Robertson. Lois graduated from Marlboro High School and then Canton Actual Business College after which she worked for a trucking company called Motor Express in Canton, Ohio.
She met George Edward Anderson in 1943 and they were married in 1944. He passed away in 1981. In 1947 they moved to Smethport and opened Anderson's Jewelry Store at 225 W. Main Street. The store was open for over 30 years. Lois later worked at Lindgren's Variety Store. She left there to work at Hamlin Bank in Smethport, retiring from there after 26 years of service.
Lois was a longtime member of Trinity Lutheran Church where she taught Sunday School for many years and was always very active in her church. Her memory of the past was amazing and she loved to tell stories from her childhood. She had a wonderful memory and a sharp wit. Her mind was always sharp. She loved to knit and made many, many children's sweaters and hats which she sent to World Vision to be sent all over the world. Lois loved to play cards, which she did almost every day, with her daughter & son-in-law. She did the crossword puzzles in the Era every day and loved to watch television. She was on Facebook everyday checking on posts from her extended family and she loved to watch cooking videos.
She remembered all her family & friend's birthdays & anniversaries and sent cards to everyone. She loved her family and really enjoyed time with her children and grandchildren. Her family was so blessed to have her in their lives for so many years.
She touched so many lives in so many different ways. We will always treasure the memories that we have of her. There were 5 generations attending her 100th birthday party. She was looking forward to her 101st birthday celebration in about a week. She was fortunate to be able to live in her own home for over 70 years.
Lois is survived by 2 children, Sandy (Bill) Ford of Smethport and Ed (Barbara) Anderson of Concord, NC, -- 5 grandchildren, 11 great grandchildren, and 3 great-great grandchildren plus several nieces and nephews.
She was preceded in death by her husband, parents, two brothers, Robert G. Robertson of Ohio and Paul Elwood Robertson of Michigan, a great grandson Mathew Karl Frederick, and several nieces and nephews
Visitation will be held on Friday, Sept. 22, from 2-6 PM at Hartle-Tarbox Funeral Homes, Inc., Smethport. Funeral and committal services will be held on Saturday, Sept. 23, at Trinity Lutheran Church, Smethport, at 11 AM. Burial will be in Rose Hill Cemetery, Smethport.
Memorials may be made to Trinity Lutheran Church, St. Jude, the American Cancer Society, or an organization of the donor's choice. Online condolences may be made at www.hartle-tarboxfuneralhomes.com.
Arrangements are under the direction of Hartle-Tarbox Funeral Homes, Inc., Smethport.
Share Your Memory of
Lois