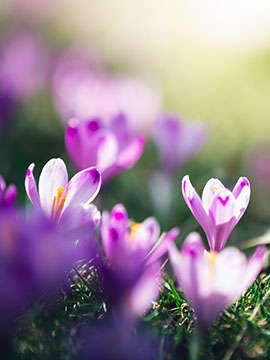 In Memory of
George William Magee
1927 - 2018
Obituary of George Magee
East Smethport - George William Magee, 90, of East Smethport, died Sunday (February 18, 2018) in the Bradford Regional Medical Center, Bradford.
He was born Oct 21, 1927 at home on Songbird Road in Bradford, a son of James Clinton Magee and Helen Elmira Ramsey Magee. On June 11, 1951 in Little Valley, NY, he married Naomi Ann Pittman, who died Feb. 19, 2011.
Mr. Magee attended Smethport schools. He served in the U.S. Army during World War II for one and a half years.
George was employed by Quaker State Oil Refinery of Farmers Valley, PA, was a self-employed wood cutter, worked at Sunnybrook Dairy of Bradford, Quaker State Oil leases, and later owner and co-owner of Magee & Magee Track Repair of Rixford. He owned and operated oil leases in the Bradford Area. He and his wife, Naomi, had been caretakers at Fairmount Cemetery in Farmers Valley in the 1980's.
George was a member of the Valley Grange in Farmers Valley, PA.
He is survived by:
One son: Dale (Shirley) Magee of Rixford
Five daughters: Peggy (Richard) Girdlestone of Bradford, Naomi Jean (Richard) Crowley of Eldred, Marlene (Frederick) Raszmann of Smethport, Bonnie (Thomas) Leposa of Bradford, and Caroline (Rod Brown) Magee of Duke Center.
14 Grandchildren: Karla Lee Bickel, Craig (Sarah) Bickel, David Magee, Ashley Magee, Naoma Hayden, Jason (Jenny) Raszmann, Fred Raszmann, Leichelle (Phil) Smith, Hannah Leposa, Abigail Leposa, Alaya Leposa, McKenna Leposa, Danielle (Cliff Torpy) Finlan, Andrea Finlan
13 Great Grandchildren: Timothy Bickel, William (Christina) Bickel, Christopher (Britt) Witty, Elenora Bickel, Lucus Magee, Bryce Hayden, Reese Hayden, Isabella Raszmann, Jacob Raszmann, Ava Raszmann, Ellenia Smith, Westen Smith, and Trenten MacNeal
Many step grandchildren, step great-grandchildren and foster grandchildren and foster great-grandchildren
In addition to his parents and wife, George was preceded in death by sisters Esther Brooks, Elma Comfort, Donna Bates, and Marjorie Shirey, one son, David Pittman Magee in 1980, and a son in law, Larry Hanks, in 1990. He was also predeceased by three nieces and two nephews
Visitation will be held on Thursday, from 2-4 and 6-8 PM at the Hartle-Tarbox Funeral Homes, Inc., Smethport. Visitation will also be held from 10-11 AM Friday at the Hilltop Baptist Church, Gifford, where funeral services will be held at 11 AM, with the Rev. Max Simms, pastor, officiating. Burial will be in the Fairmount Cemetery, Farmers Valley.
In lieu of flowers, memorials may be made to a charity of the donor's choice. Online condolences may be made at www.hartle-tarboxfuneralhomes.com.
Arrangements are under the direction of the Hartle-Tarbox Funeral Homes, Inc., Smethport.
Share Your Memory of
George