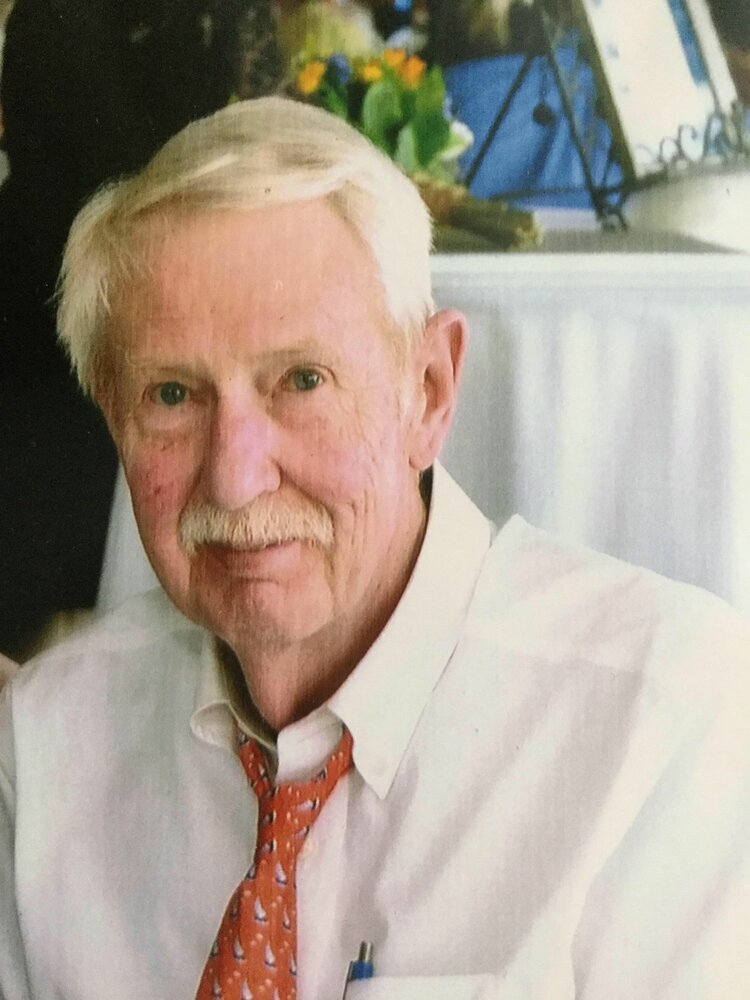 Obituary of Seth Richard Digel
Smethport--Seth Richard Digel, 78, passed away peacefully at is home Wednesday, November 17, with his family by his side after battling cancer.
He was born February 11, 1943 Bradford, PA, a son of Seth A. Digel and Mary Louise Gallup.
On Sept 3, 1965 he married Carolyn Elizabeth Moening in St. Margaret's Episcopal Church in Emmaus, PA.
He was a graduate of Smethport High School, Keystone Jr. College, and Moravian College (Bethlehem, PA) 1965 with a B.A. in Sociology and Psychology. He received Masters in Education and Administration from St. Bonaventure University in 1974.
He was a veteran. He served with The Big Red One, The First Infantry Division, in Dian, South Viet Nam 1967-1969. An SP-5, he was a Chaplain's Assistant and Administrative Assistant. He received the National Defense Service Medal, the Viet Nam Service Medal, the Viet Nam Campaign Medal, Army Commendation Medal, and the Army Commendation Medal - First Oak Leaf Cluster and Bronze Star.
At Keystone College he was President of the Student Religious Association; at Moravian he was a member of Omicron Gamma Omega (Social Fraternity), worked as an assistant manager in the Language Laboratory, and as a Counselor at the Bethlehem Children's Home.
Before being inducted into the army, he worked in Insurance Sales for the M & T Bank and in furniture sales at H.C. Ehler Company in Dunkirk NY. He also worked for Lloyd Smith Company in oil field sales.
Seth was man of sterling character, upright and honest, who stood in high esteem in the community and whose council was often sought. He came naturally to the field of education. His was employed by the Smethport Area School District for 35 years as an Elementary Teacher. He was Building Principal in Farmers Valley. In Smethport, he was Assistant Elementary Principal, ESEA Title One Summer School Assistant Director and Campus Center Teacher, a past president of the Smethport Area Education Association, Member of the Pennsylvania State Education Association, and National Education Association.
Seth Became a master teacher. Teaching citizenship, a love for learning, a respect for individual gifts, in a nurturing environment made his classroom a joyous place to be. Requests from parents to have a child in Mr. Digel's room exceeded available space. Outdoor playground games - no matter the weather, nature walks, pumpkin soup, Christmas plays with every student having a role, quilling giant snowflakes, nicknames with great humor interspersed, macaroni picture frames for Mother's Day, end-of-the-year cookie marches, slingshot water balloons, marching as a class with the Homecoming floats – all of this and more while serious learning took place from the opening day to the close of the year as the real identity and social responsibility of each student was being carefully molded to prepare one to become a better citizen.
He was a member of the former Smethport Area Jaycees, where he formed many lifelong friendships. He was Scoutmaster of Troup 1 of the Boy Scouts of America for several years, Merit Badge Counselor and Advancement Committee member, a past Director & Treasurer of the Smethport Community Chest, past Director of Hamlin Memorial Library, past Vestry member and Treasurer of St. Luke's Episcopal Church, member and past Commander of American Legion Post 138 Smethport.
In the mid-60's, he and his wife sailed their Snipe in races at Cuba Lake. He invested all his savings to purchase this small boat as a wedding gift, regretting that his wife weighed only 97 pounds, making a larger boat unmanageable with her as crew. Borrowing new sails from Jim Herzog as he waited for his to be delivered, on their first race their boat capsized at the starting line, burying the borrowed sails in the muck off the yacht club dock. For years he enjoyed the camaraderie of the Cuba Lake Yacht Club membership. The spirited races were followed by the boastful, if not always factual, recounting of events at dinners afterward.
Seth loved his summers at Cuba Lake, staying at the family summer cottage without exception every year, but for those he was away for during his Tour of Duty. To be together with his parents and brothers, to have a neighborhood of childhood friends who escaped to the wonder of the lake each year, to share their lives for more than seventy years, and to have his own children grown and love being at Cuba Lake as much as he did - This was his fondest treasure.
In addition to his wife, he is survived by daughters Ursula L. Digel ( Robert Wishin) of South Bend, IN., and Antoinette E. (Joshua) Peters of Erie, PA., one brother Joseph M. ( Carole) Digel of Forest Hill, MD., and nephew Seth William (Jeanne) Digel of San Carlos, CA., Dr. Mary C. Digel ( Richard Wurster) of Sparta, NC., Sarah L. Digel ( Larry) Oakum of Naples, FL., five nieces and one nephew. He was preceded in death by his parents, one brother William A. Digel, and an infant son, Byron August Digel.
Visitation will be Friday, November 26th from 5-7pm at Hartle-Tarbox Funeral Homes, Inc., Smethport. Funeral Services will be held Saturday, November 27th at St. Luke's Episcopal church at 11am.
Memorials may be made to St. Luke's Episcopal Church, American Legion Post 138, Hamlin Memorial Library or the charity of one's choice.
Online condolences may be made at www.hartle-tarboxfuneralhomes.com.
Visitation
5:00 pm - 7:00 pm
Friday, November 26, 2021
Hartle-Tarbox Funeral Homes, Inc.
2 Bank St.
Smethport, Pennsylvania, United States
(814) 887-5565
Funeral Service
11:00 am
Saturday, November 27, 2021
St. Luke's Episcopal Church
Church & Main St.
Smethport, Pennsylvania, United States
Share Your Memory of
Seth